Magnus Johansson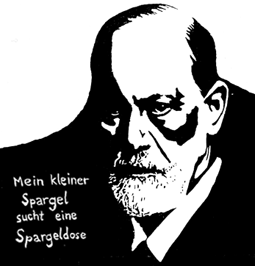 Presentation of the artist and the concept of his product
If you really want to hear about it, the first thing you'll probably want to know is where I was born, and what my lousy childhood was like, and how my parents were occupied and all before they had me, and all that David Copperfield kind of crap, but I don't feel like going into it. In the first place, that stuff bores me, and in the second place, my parents would have about two haemorrhages apiece if I told anything pretty personal about them.
J. D. Salinger


It was written that I was to be loyal to the nightmare that I had chosen.
Joseph Conrad (my translation of the translation)


Each and everyone will surely find his inferno. We probably have a sure intuition on that point. But this inferno has found me.
Kjell Espmark (my translation - and apologies)


You who are so intelligent and have graduated so many times and translated so many books, can you answer me one question. [...] Why do you live.
Ingmar Bergman (my translation)


A man who is capable of understanding Buddha, who has an inkling of what heavens and abysses the human life holds, should not live in a world where common sense, democracy and bourgeois refinement reigns. He only does it from cowardice, and when his own dimensions weigh him down, when the cramped jail gets too cramped for him, then he blames "the wolf" and does not want to understand that the wolf sometimes is the best part of him.
Herman Hesse (my translation - and apologies)


A-wop bop-a-lula a-wop bam boom.
Little Richard





What surprised me the most, besides that anyone at all found him even remotely amusing, was the demographics of those who enjoyed him. Those who have enjoyed him the most thus far has been well educated women slightly over 30. Men between 20 and 25 hasn¹t really understood him at all, with a few individual exceptions. So if you should feel compelled to comment cyberjonny via e-mail, it would please me big time if you were to include your statistics (sex/age/opinion of the strip ranging from 1-5 where five is divine and one is damnation).
---
Blondie
cyberjonny
Inferno
---